: rendered at 18,000 X 12,000 :
.
Similar to the Shanghai Map, this map uses Chinese characters as a decorative element. The source aerial photography of the White House was censored by the government before it was released to the public. I documented this about a year ago with my Lost Series project "The White House is off-limits to the public." Unlike the Shanghai Map, I made a tessellation using the words for PEACE instead of placing the glyphs at the bottom. I was, however, thinking of revisiting this map in the near future and adding more text. As it is now, I think it's somewhat plain, and deserves something else. I'm not sure what that 'else' is yet.
View the Google Map (which shows older imagery) of the White House.
View the rest of the details:
: detail :
: zoom out from center :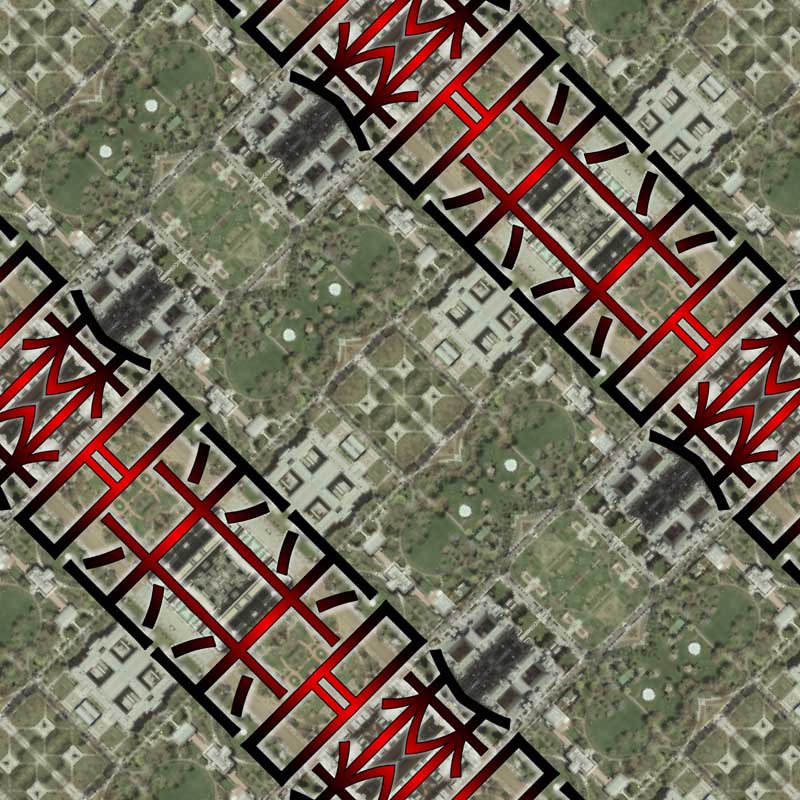 : zoom to center :
Related Miscellaneous Entries:

---
---